Liam`s Reptile Palace
Welcome to my reptile palace.Here you will be able to see pictures of reptiles in particular snakes, my favourite one is the ball python.
This is a picture of a ball python.These snakes can be found on the west coast of Africa.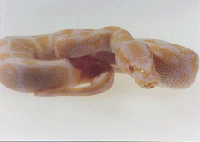 This is an albino ball python.
Please mail me